Brad Pitt New Movies
What do you think about when you hear the name Brad Pitt? Brangelina? Most attractive man? Tyler Durden? Whatever it is, you know the name. Brad Pitt is one of the most popular actors today and has been acting since the late '80s. If you're looking for the complete Brad Pitt Movies list, you've come to the right place.
For the complete Brad Pitt movies list, click here…
Whatever you consider Brad Pitt to be, I hope you'll agree that, aside from constantly on the cover of the tabloids, he's also made some pretty darn good movies. As a Filmlete, it is my duty to put those best movies out there, so you can watch them and enjoy them. As a human being with his own opinions, I may not necessarily hit the nail on the head. I've chosen movies that have moved me, not only because it was a great movie, but because of Brad Pitt's performance in them. After watching them (or if you've already seen them), let me know if you agree.
Brad Pitt Best Movies
---
Se7en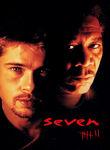 Besides having a cool play on letters and numbers in its title, this movie defined Brad Pitt as an A-list actor. Brad Pitt plays a detective who works with William Somerset (Morgan Freeman) who get involved in a series of morbid murders. What's different about these murders? Each murder corresponds with one of the seven deadly sins, which include: Gluttony, Envy, Lust, Pride, Sloth, Greed and Wrath. The murders lead them both a chase for a disturbed killer with a higher plan. Watch for the suspense, the performances, but mostly, watch it for the end.
Fight Club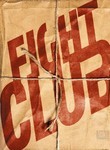 I'm not gonna lie … I've seen this movie at least 23 times. I loved it. It was unique and manly and had Meatloaf in it. What more could you ask for? Edward Norton and Brad Pitt playing amazing roles in a crazy movie with Helena Bonham Carter as the mentally disturbed love interest, that's what. Read the book, watch the movie and do it multiple times.
Inglourious Basterds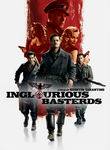 What happens when you combine the twisted mind of Quenton Tarentino and the wide range and talent of Brad Pitt as an actor. You get Inglourious Basterds. You have to know, that you'll be getting a big chunk of long, intense dialogue and some unnecessary violence that may not seem like a typical Brad Pitt movie. But as Lt. Aldo Raine, Pitt puts in an amazing performance as the vengeful American who leads his passionate group of Basterds to kill them some Nazis!
Babel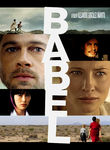 This intense movie has a misleading trailer. Not that you'd think it's a great movie due to the trailer and it turns out to be a horrible move, it's just that the movie looks as though it stars Brad Pitt and Cate Blanchett. While they have a major role in the theme of the movie, they aren't in it all that much. However, Brad Pitt's acting in the movie, in the few scenes he plays, are great. Just a heads up. Maybe if I lower your expectations for the appearance of these two actors, you'll appreciate the movie more and quit thinking, "hey where's Brad Pitt?"
| Year | Film | Movie Cover |
| --- | --- | --- |
| 2009 | Inglourious Basterds | |
| 2008 | The Curious Case of Benjamin Button Online | |
| 2008 | Burn After Reading | |
| 2007 | The Assassination of Jesse James by the Coward Robert Ford | |
| 2007 | Ocean's Thirteen | |
| 2006 | Babel | |
| 2005 | Mr. & Mrs. Smith | |
| 2004 | Ocean's Twelve | |
| 2004 | Troy | |
| 2003 | Sinbad: Legend of the Seven Seas | |
| 2002 | Confessions of a Dangerous Mind | |
| 2001 | Ocean's Eleven | |
| 2001 | Spy Game | |
| 2001 | The Mexican | |
| 2000 | Snatch | |
| 1999 | Fight Club | |
| 1998 | Meet Joe Black | |
| 1997 | Seven Years in Tibet | |
| 1997 | The Devil's Own | |
| 1996 | Sleepers | |
| 1995 | Twelve Monkeys | |
| 1995 | Se7en | |
| 1994 | Legends of the Fall | |
| 1994 | Interview with the Vampire: The Vampire Chronicles | |
| 1994 | The Favor | |
| 1993 | True Romance | |
| 1993 | Kalifornia | |
| 1992 | A River Runs Through It | |
| 1992 | Cool World | |
| 1991 | Johnny Suede | |
| 1991 | Thelma & Louise | |
| 1991 | Across the Tracks | |
| 1989 | Cutting Class | |
| 1988 | The Dark Side of the Sun | |
| 1987 | Less Than Zero | |
| 1987 | No Way Out | |
| 1987 | Hunk | |
5 Comments